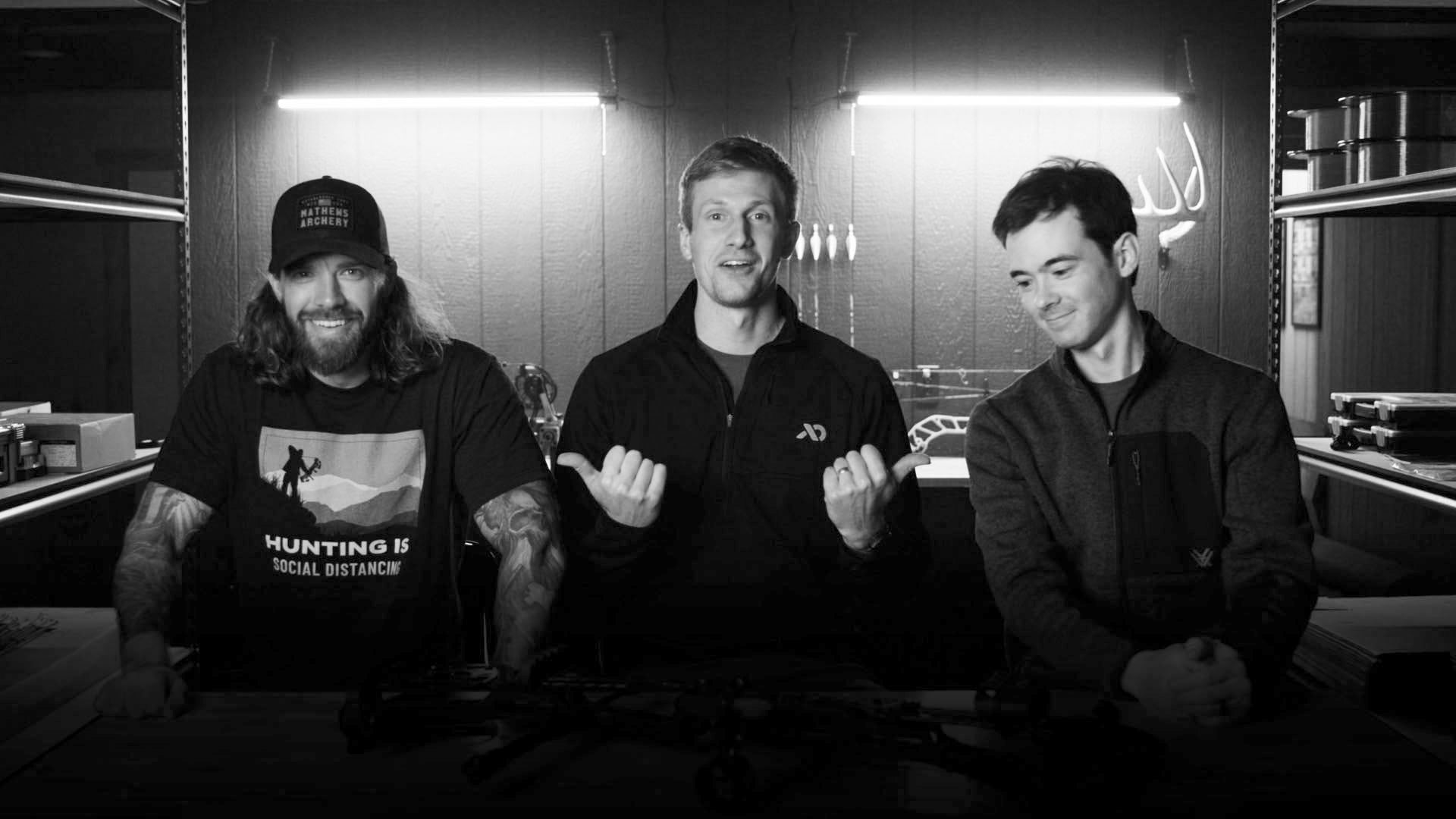 WHERE IT ALL STARTED...
It all started with a pipe dream idea to create a brand people could get behind, and a company that brought innovative products to a space that was in dire need of it. Once those dreams were realized, the team assembled, and dove in head first.
Our main objective is to be a company that produces high-quality products for the archer who deserves it. We are hunters first and owners second. If it doesn't impress us, it's not being made available to you. American made, quality driven, and innovative.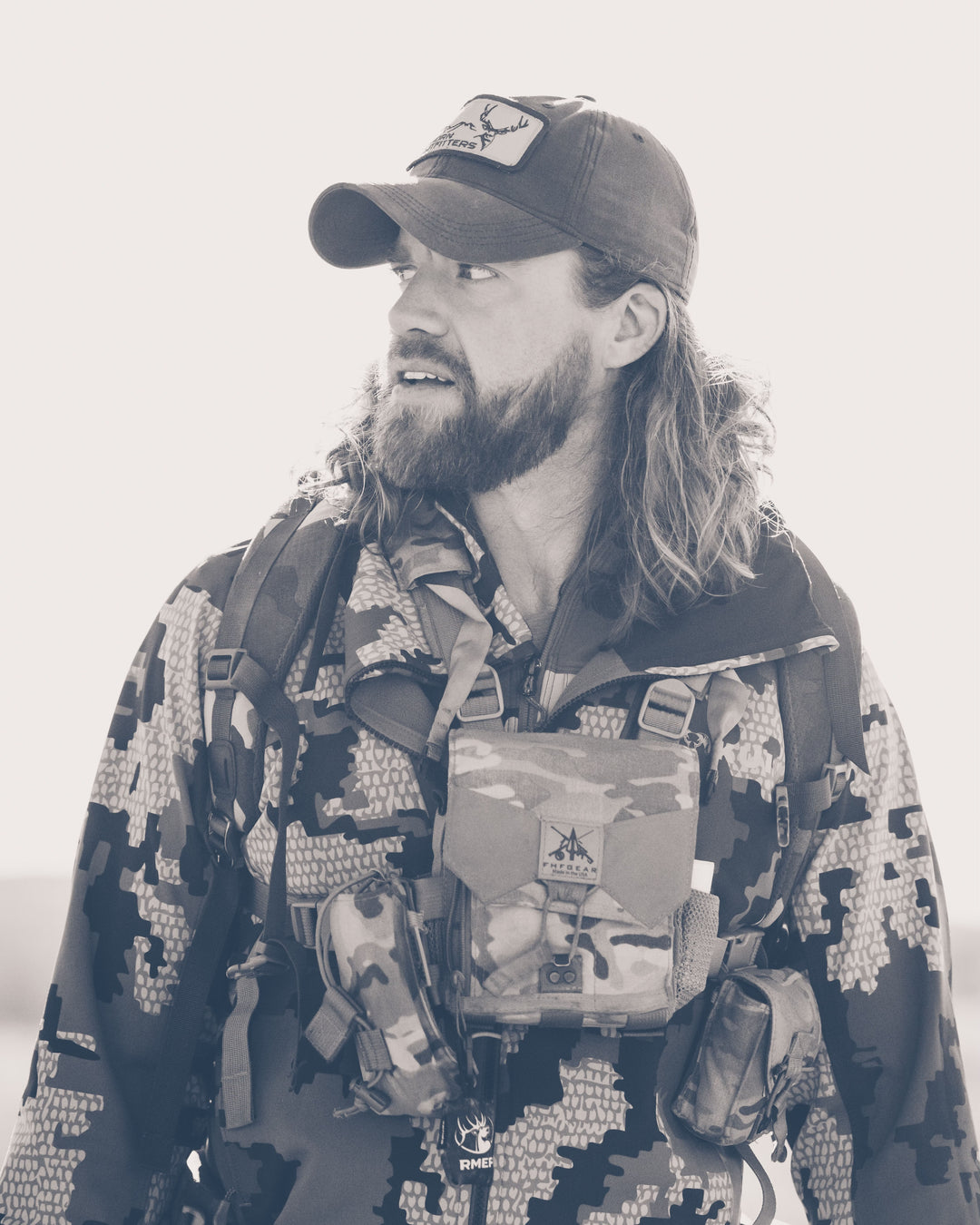 SCOTT BAKKEN
CHIEF OPERATIONS OFFICER
Hailing from the land of cheese and big bucks, Scott cut his teeth in Wisconsin. It didn't take him long to branch out and discover the adventures that lie in western states and Alaska. Scott has worked in the hunting industry since he was 15-years-old, starting at a bow shop and working up through the ranks– his experience is second to none.
He's always had a love for archery and helping people get involved in the sport. You'll find him on the range, most likely swapping hunting stories.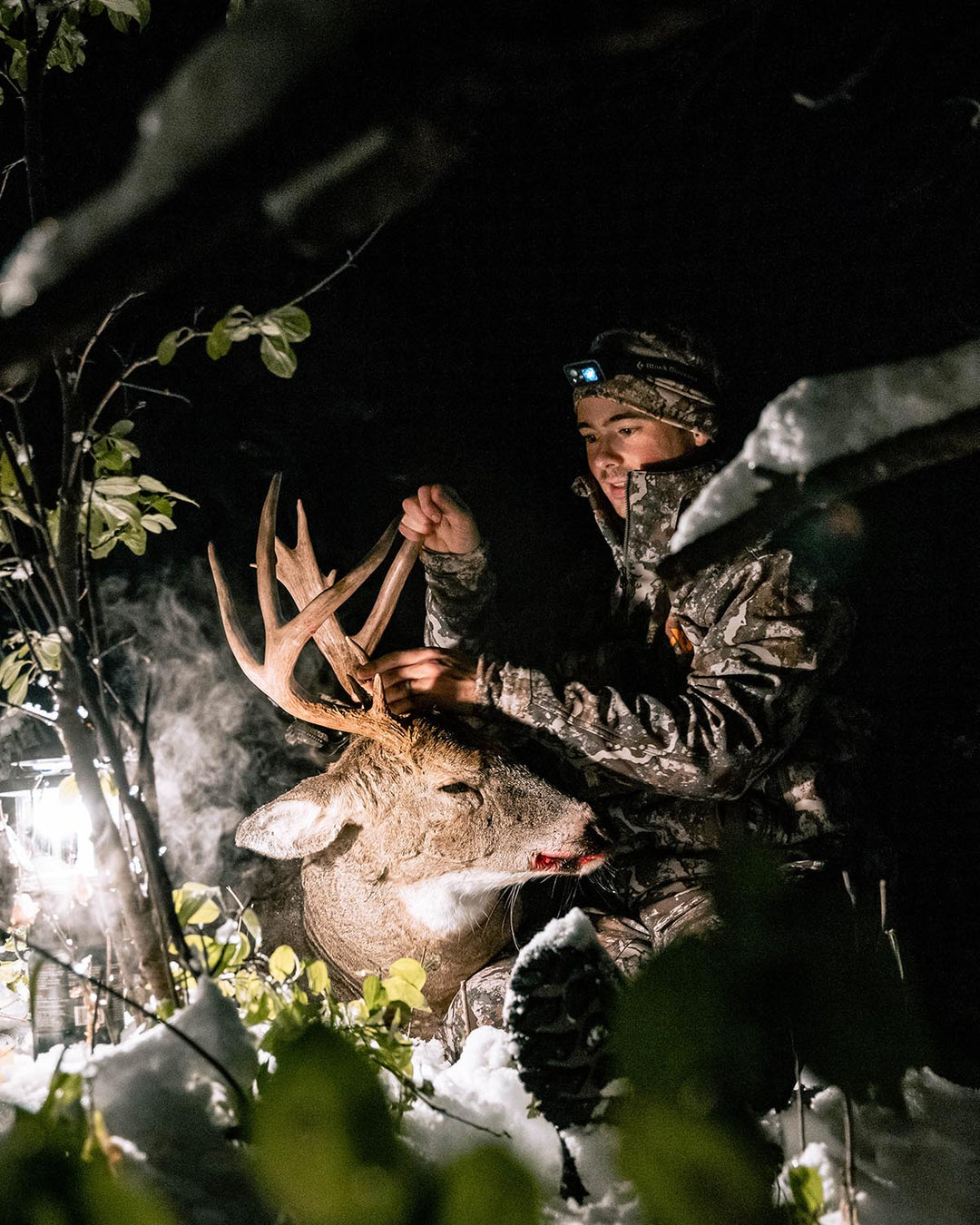 JORDAN RILEY
CREATIVE DIRECTOR
With a more traditional path, Jordan graduated college with a degree in Graphic Design. He went on to work at an agency in his home state of Minnesota before starting Captured Creative, a media production company, with Taylor Kollman. Jordan has been hunting with his Dad since he was able to walk, with archery being his favorite way to spend time outdoors.
Everything revolves around quality for Jordan, whether that's a quick post on social media or the next brand anthem.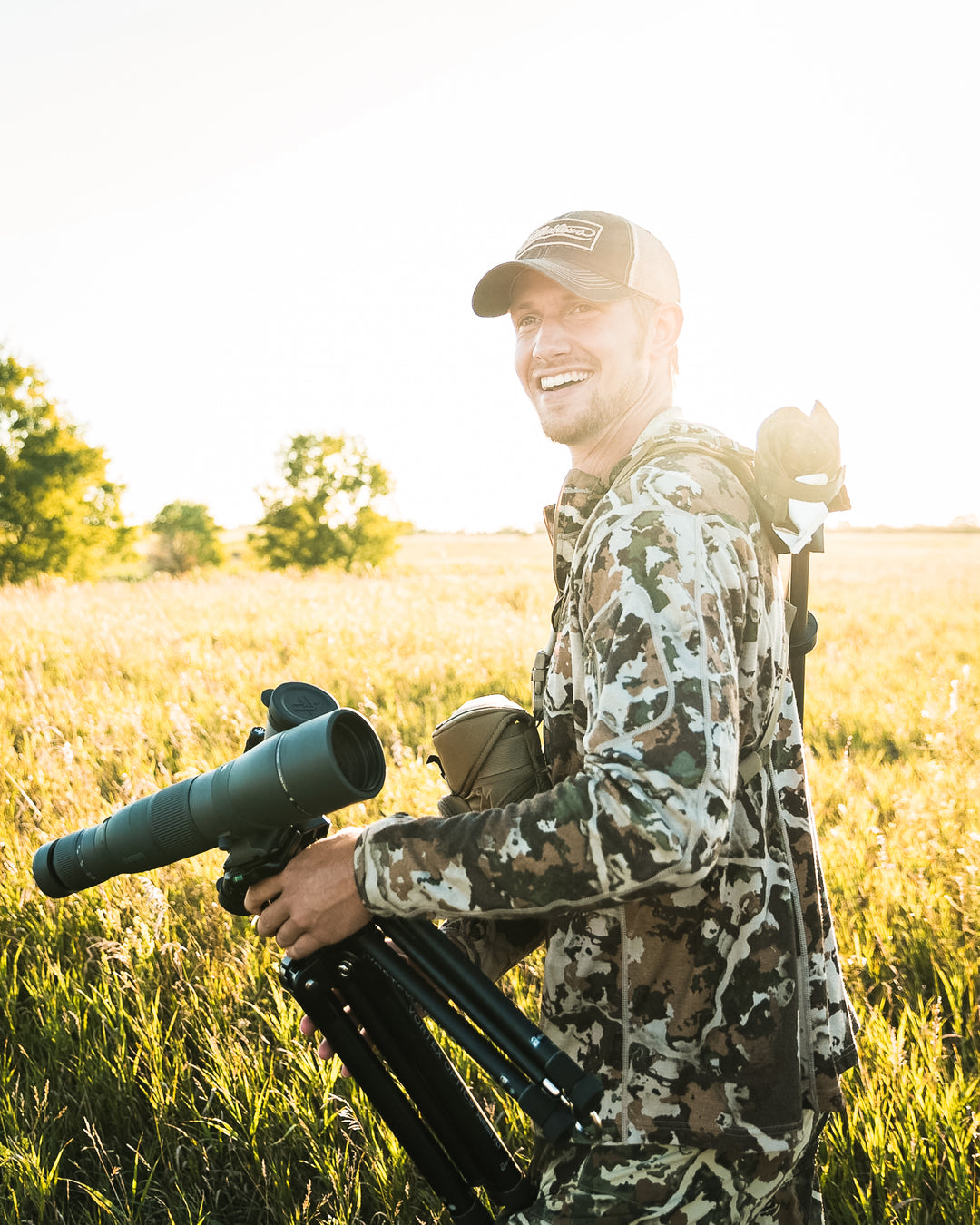 TAYLOR KOLLMAN
BRAND & MARKETING DIRECTOR
After launching his first arrow at the age of four-years-old, Taylor has spent as much time doing archery related activities as possible. After earning a degree in business marketing, Taylor went on to start Captured Creative with Jordan Riley. He quickly became consumed with creating quality content and learning the value of building lasting relationships with those around him.
There's no turning it off for Taylor, always scheming and dreaming of the next trip/project/campaign that can be done.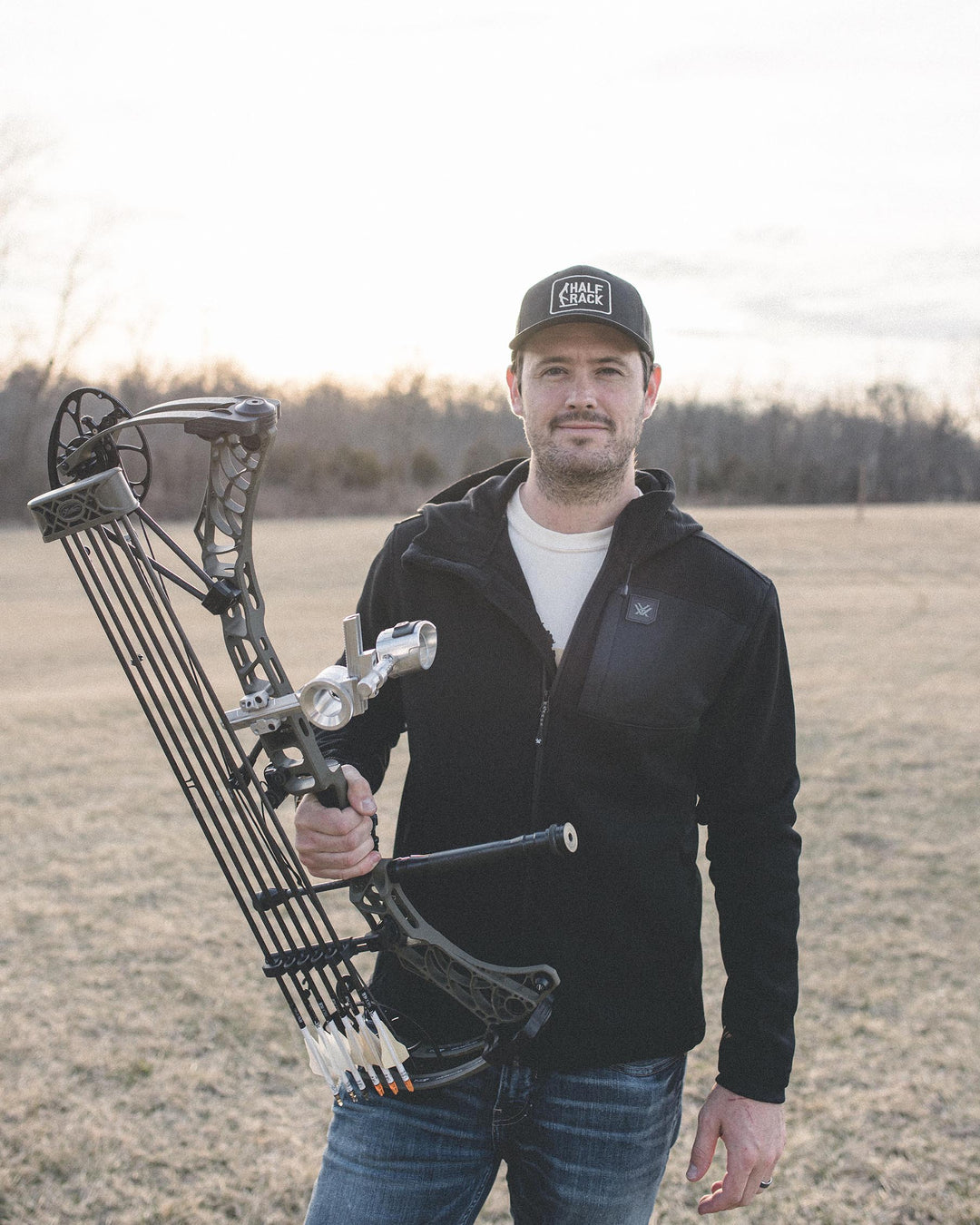 TJ Eads
PRODUCT DESIGNER
Born, raised and residing in Northeast Indiana, TJ has been hot on the trail of everything whitetail and the outdoors since the beginning. Growing up, if TJ wasn't hunting or thinking about hunting, he was building or tinkering with something. With a natural talent and passion for creating new things, it's only fitting that TJ spent his college years studying to become an industrial designer.
The innovative thinking and attention to detail that TJ brings to the entire Dialed team surpasses product design, elevating every aspect of the brand.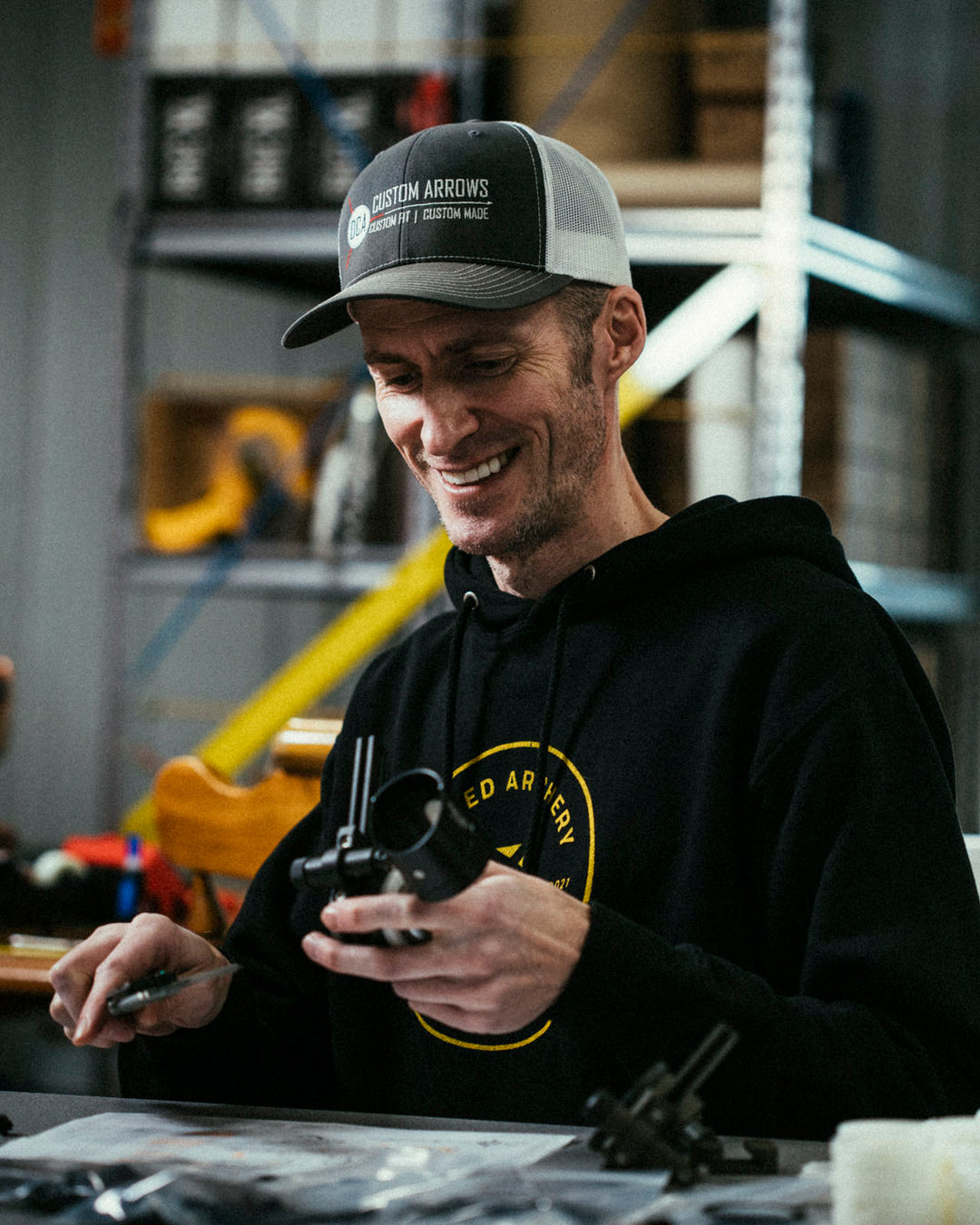 KYLE DAVIDSON
MECHANICAL ENGINEER
With more than 20+ years of engineering to his name, Kyle looks at the world one way - how can that be built stronger, better or faster. Kyle has worked outside of the hunting industry for his entire career; but after growing a passion for archery, he started an arrow building company called DCA Custom Arrows.
Kyle has a way of stepping back and looking at things different from how the crowd is looking at it, elevating Dialed's products and continuing to push the boundaries.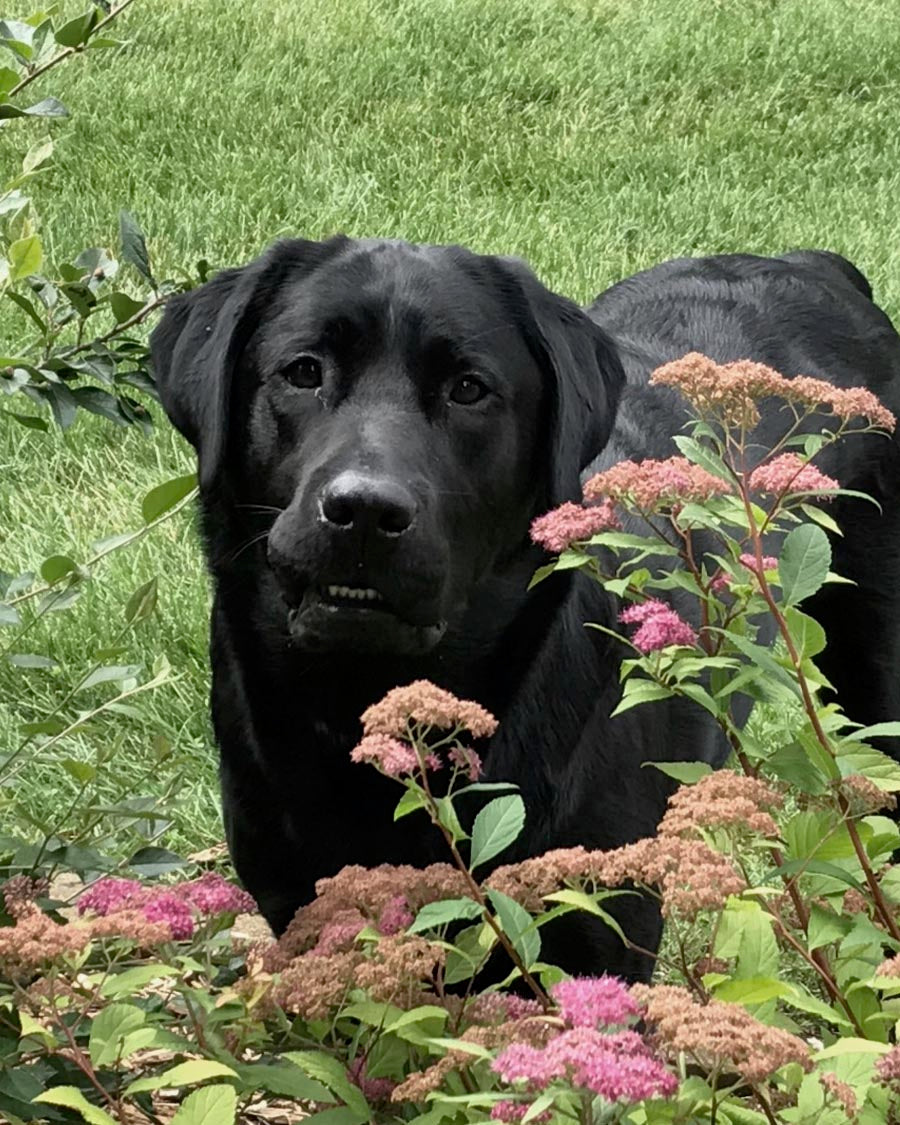 DIALED DOGS
MORAL SUPPORTERS
We wouldn't be where we are in life or the business without the slight nudge on the arm rest, the whine at the door to get us off our butts and the endless bounds of positive energy that our four legged friends provide. Dogs are always welcomed at Dialed HQ.